Cinema City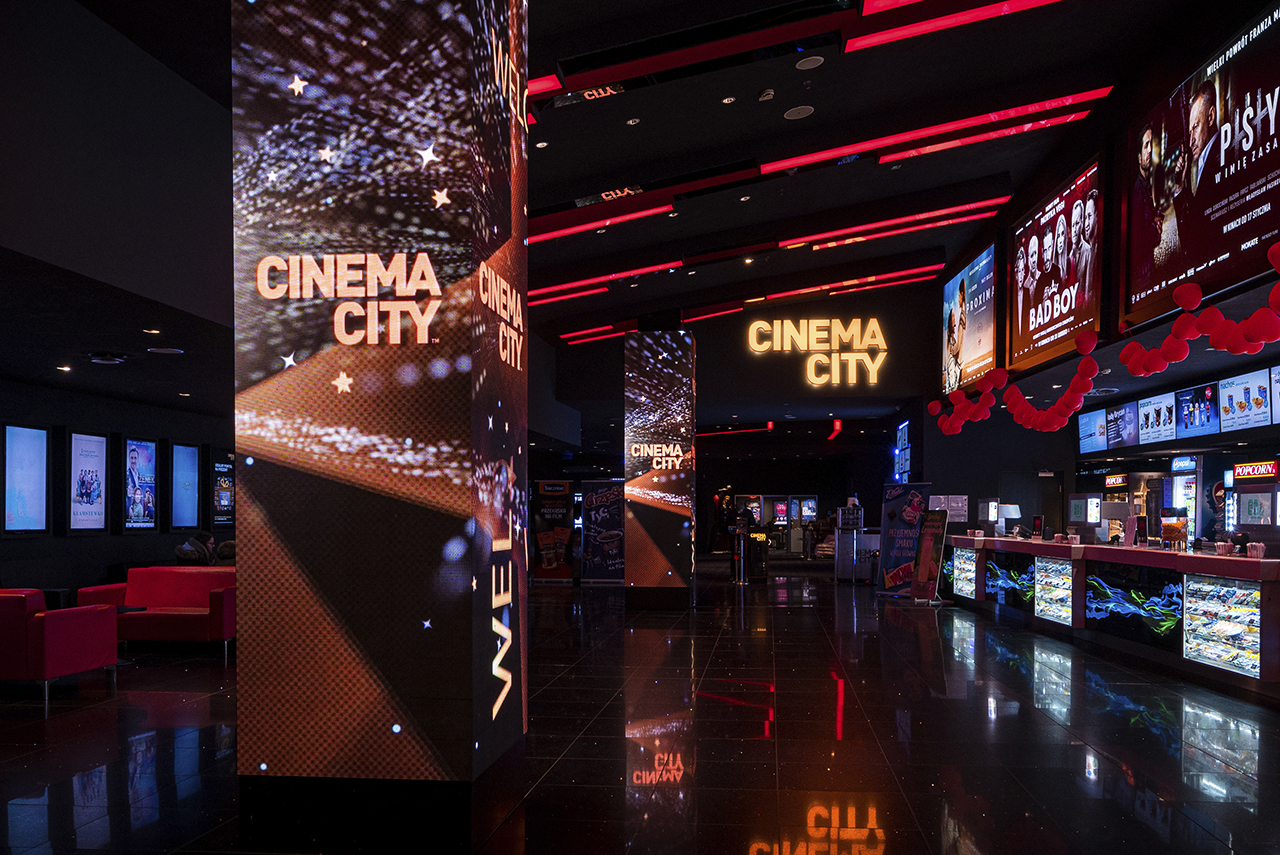 How do you build a digital experience in modern entertainment venues?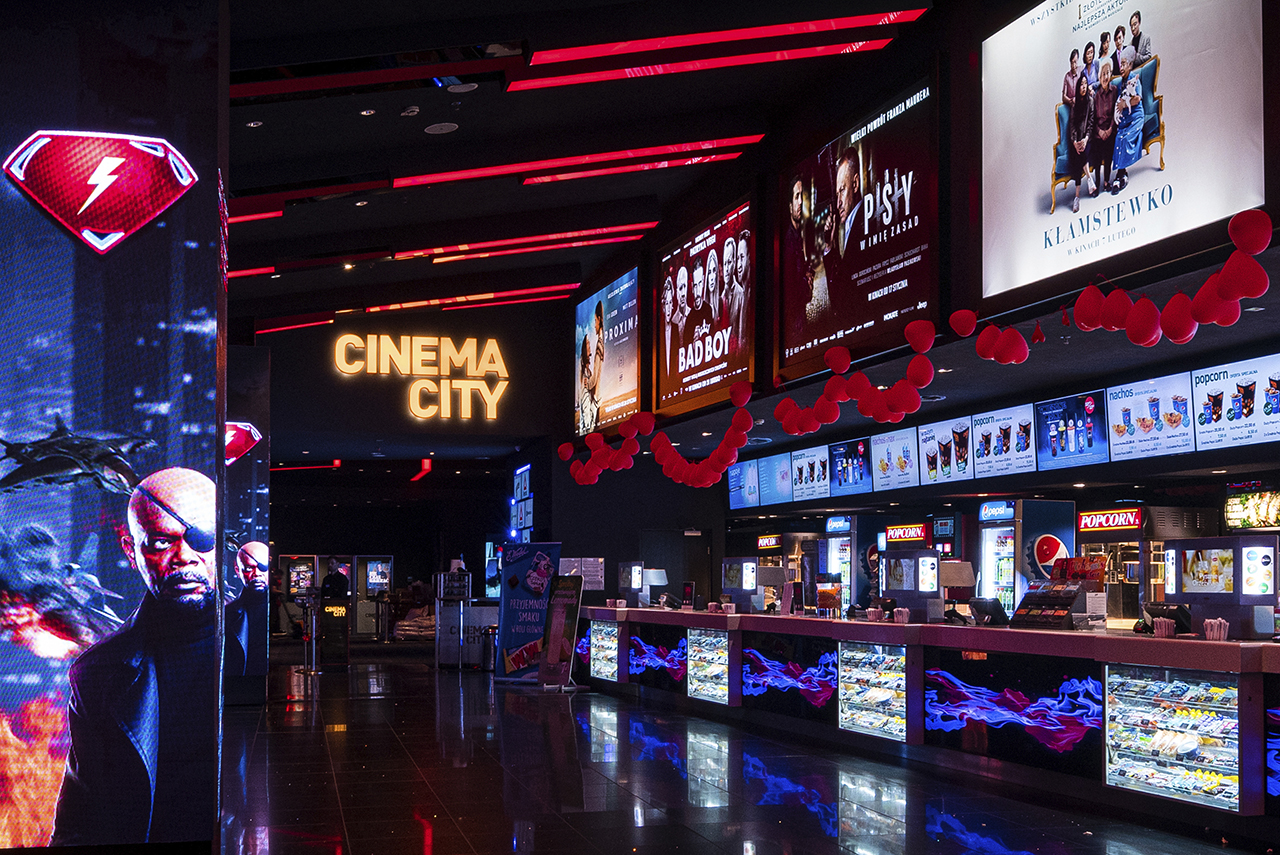 Challenge
Effective digital communication system
Implementing an effective digital communication system for a chain of cinemas, with a specific logic behind the presented materials. Synchronising dozens of media with different formats captivates the audience thanks to advanced multimedia scenarios. Implementing contextualised content distribution adapted to time and place, with the key system function being a high level of content distribution automation.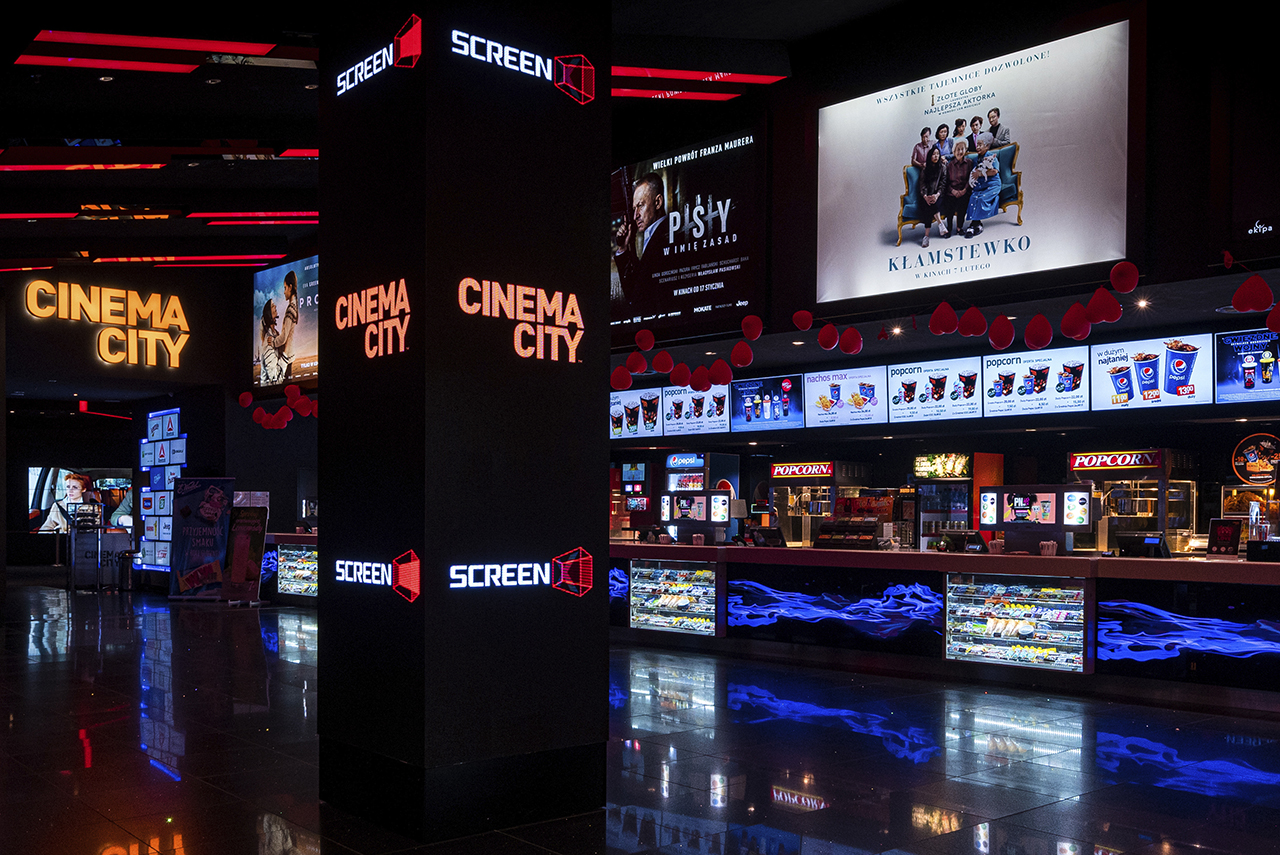 Solution
Automatic content management system
We created an advanced automatic content management system integrated with external data sources. We implemented professional LCD and LED screen systems for selected digital areas. The system we built effectively supports sales, as an extremely appealing advertising medium for products and additional services offered in the cinema.
Let's work
Together
Tell us about your challenge - we'll find a way to help you
Contact us today!