eobuwie.pl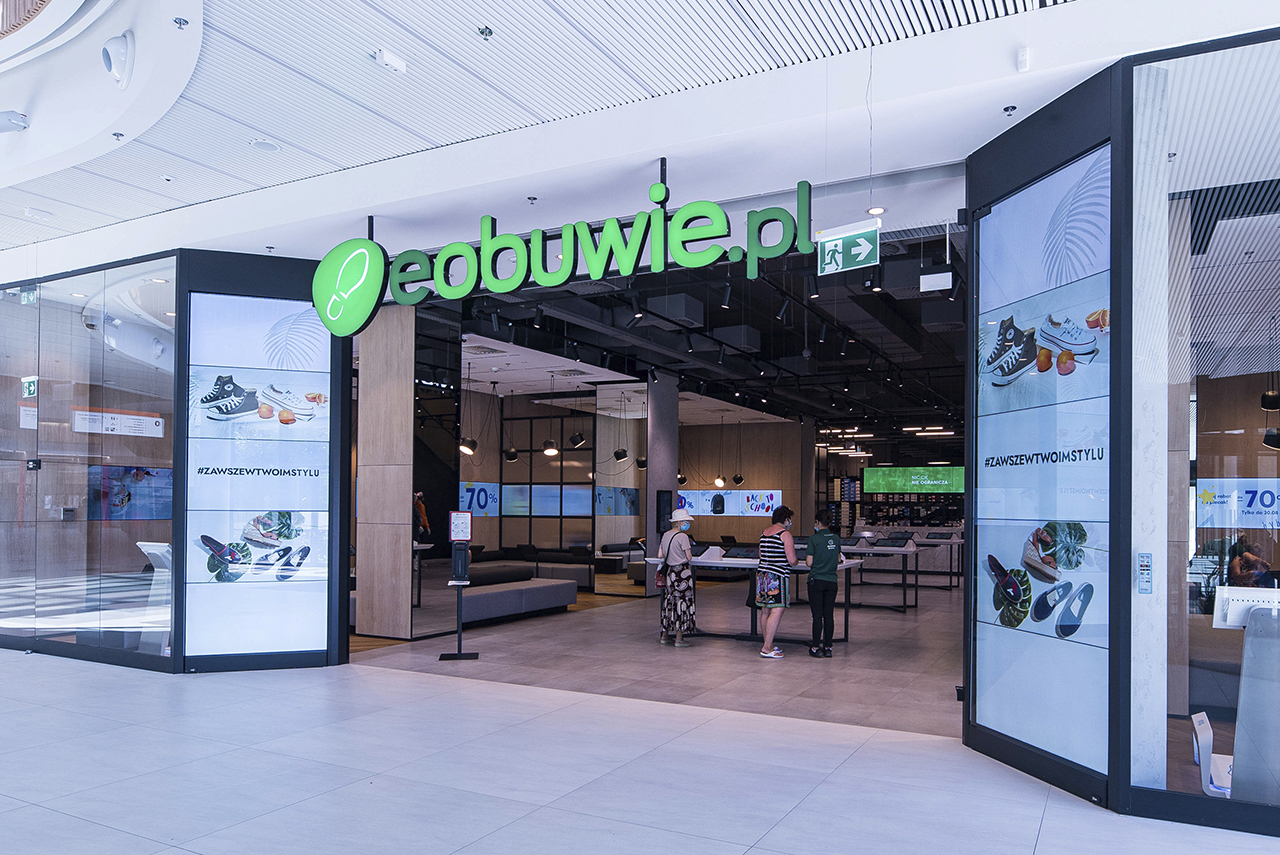 How do you build real innovation in the phygital store category?
In addition to their demonstrated expertise, the professionalism of the Nanovo team was evident in their flexible response to client needs. Developing cutting-edge digital in-store tools is impossible without out-of-the-box thinking and creativity. My experience with Nanovo proves that these are their emblematic qualities. Nanovo adopts a creative approach to the challenges they face, supporting eobuwie.pl in implementing our in-store communication strategy, in our multi-channel brick-and-mortar shop format.
Konrad Jezierski
Retail Director, eobuwie.pl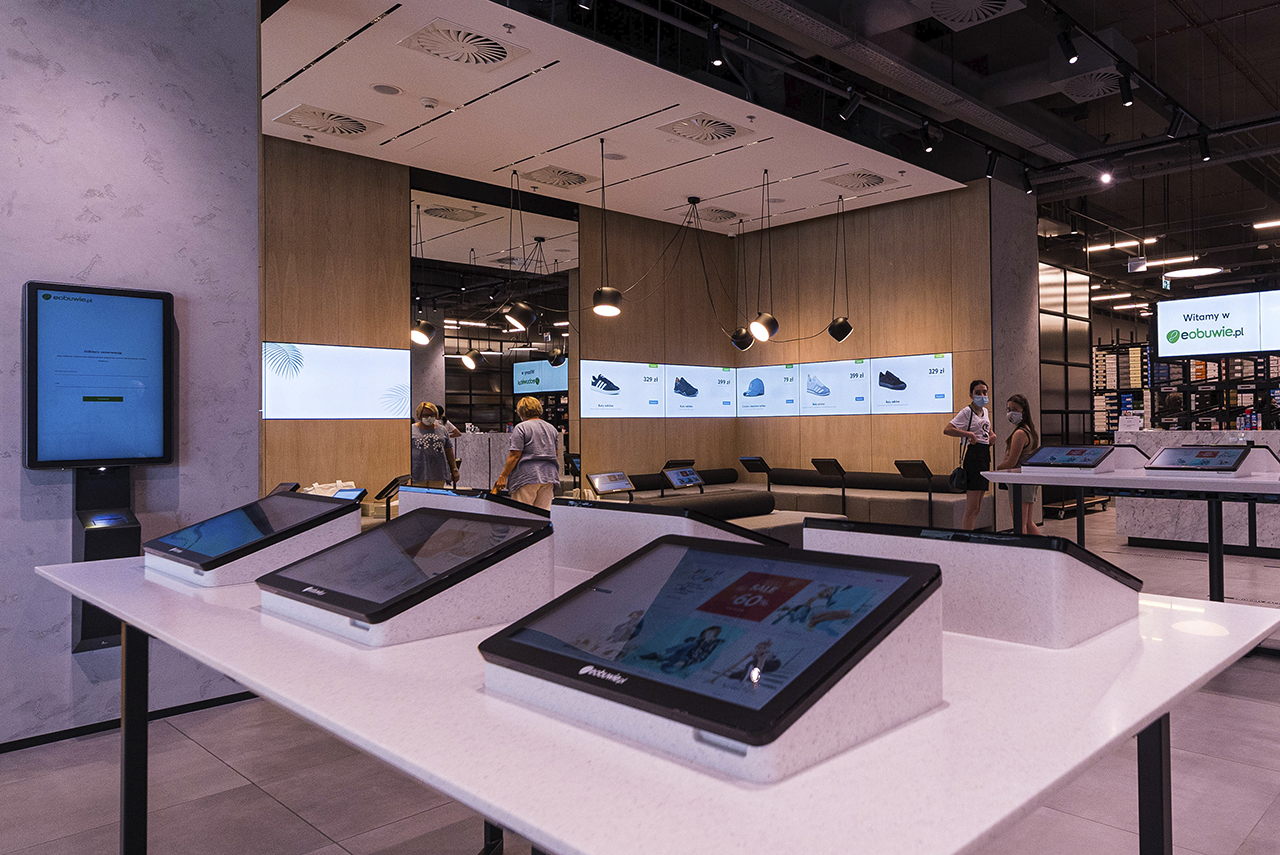 Challenge
Introducing e-commerce brand into brick-and-mortar space
Designing and implementing a dedicated digital in-store system for a completely innovative brick-and-mortar shop format.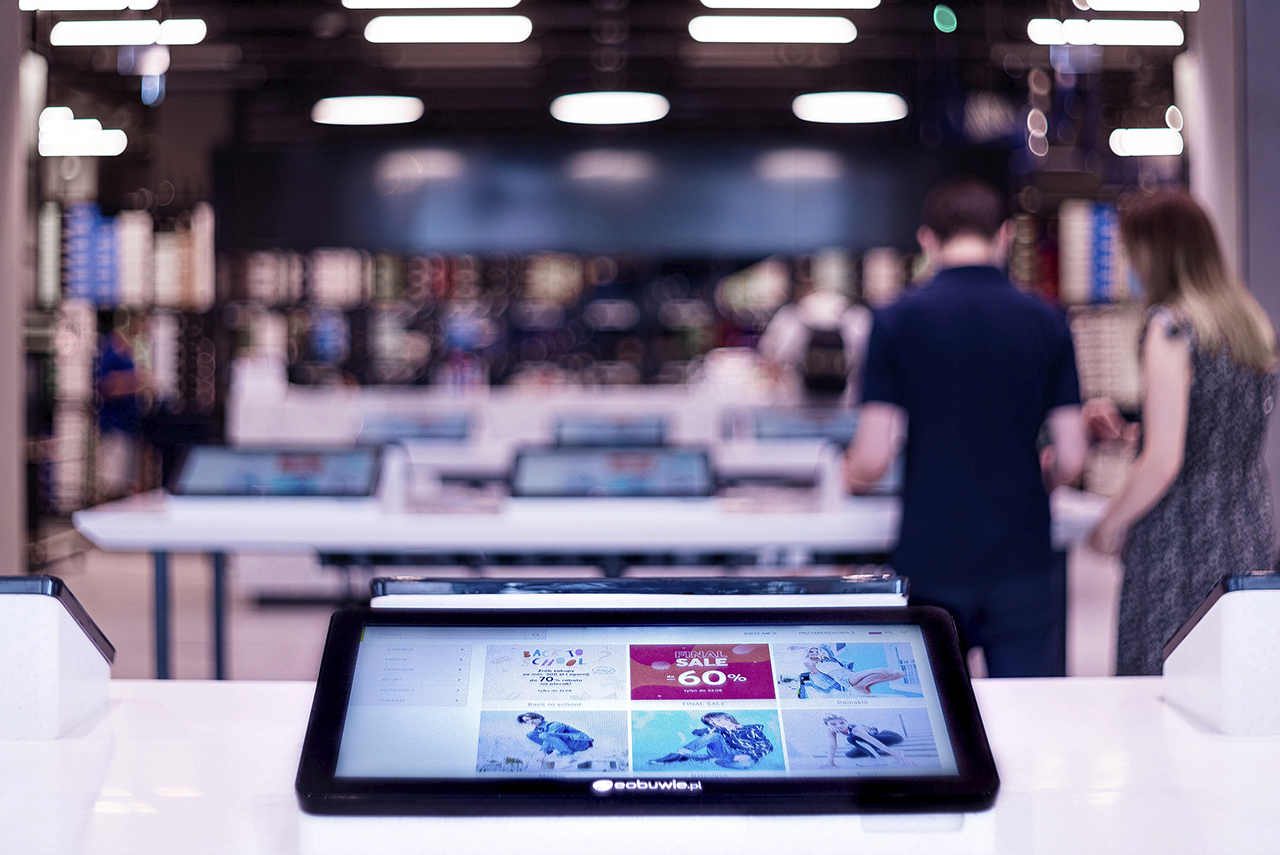 Solution
Brick-and-mortar shop space integrated into digital service and communication processes
We challenged conventional shopping methods - digital communication fully replaced the physical display of products. The result is a network of ultra-modern shops with a system of quick orders, self-collection of reservations and a scanner for precise shoe selection. Each eobuwie.pl shop is equipped with several dozen self-service stations and screens responsible for customer comfort. Synergy enables sales channels to exchange data, streamlining the point-of-sale process. In addition, integration with modivo.pl allows customers to try clothes in innovative fitting rooms. We also implemented dedicated workstations to support the online ordering process.
Let's work
Together
Tell us about your challenge - we'll find a way to help you
Contact us today!